****Note- All images are very large, you will have to click on them to view in detail (Yes, I'm too lazy to re-size them)*****
I put the rear swing arm back on, forks back on and mocked up the tank and seat pan... Now the fun part starts!
Does it look like a motorcycle yet?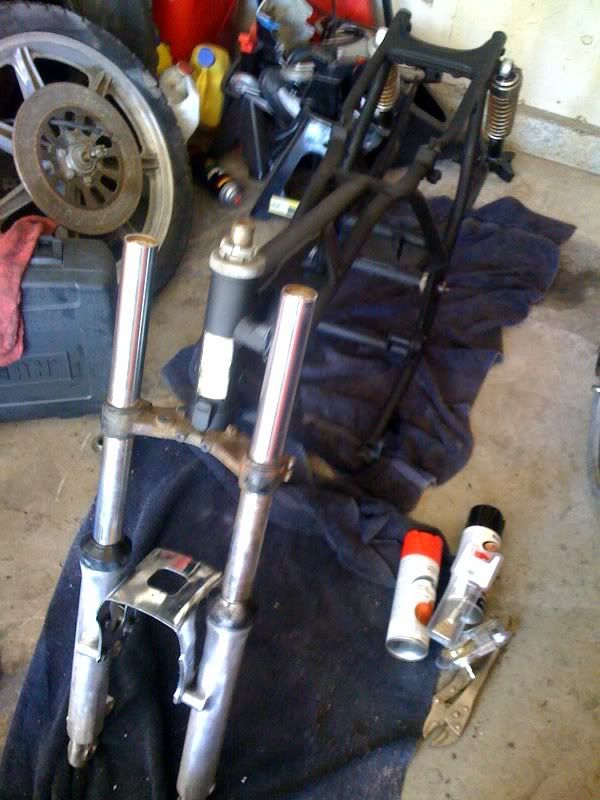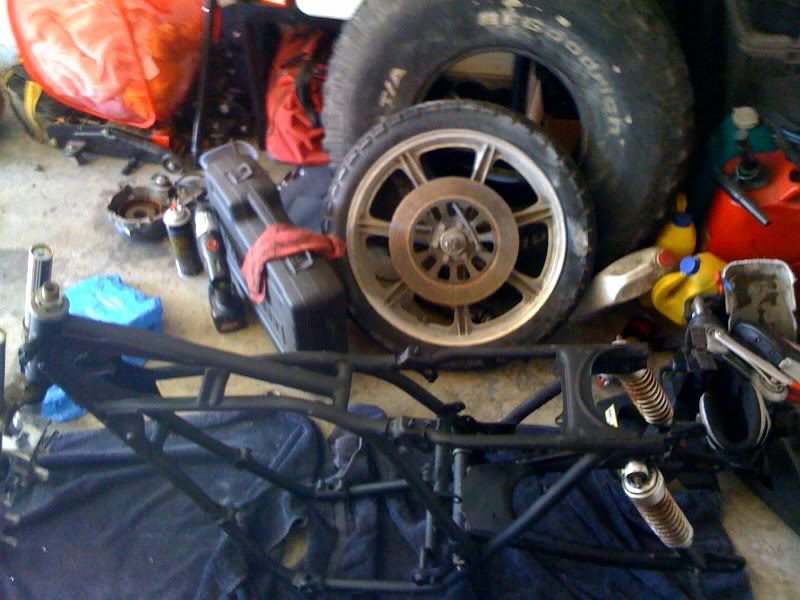 How about now?